Senior Executive Leadership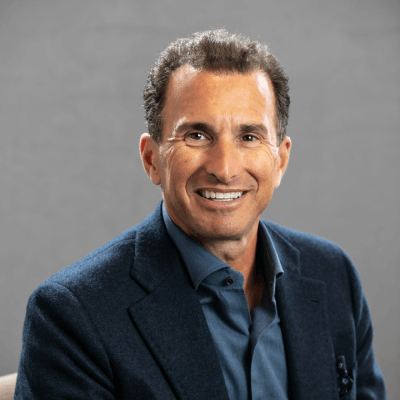 Dr. Craig Saltzman - CEO
Dr. Craig Saltzman earned his Doctor of Dental Medicine from Boston University in 1997 and continued his studies to develop a specialty in endodontics receiving his certificate in endodontics and his Masters in Oral Science from the University of Buffalo in 1999. In July of 1999, he joined Western Mass Endodontics. A consummate professional, he is committed to excellence and works to remain on the cutting edge of dental medicine by participating in ongoing continuing education courses.
Skilled in endodontic retreatment, as well as diagnosing and establishing a treatment plan to address the underlying cause of oral pain, Dr. Saltzman greatest specialties are the performance of surgical and nonsurgical root canal therapy. Deeply committed to the mission of Affinity Dental Management to create growth and learning opportunities throughout the participating dental practices in order to achieve excellence in the delivery of dental services; to enhance the professional and personal lives of our dentists and dental professionals; and to strive to be on the cutting edge of dental medicine by maximizing access to and use of organizational intellectual and physical resources, Dr. Saltzman is passionate about building a network of practices offering general and specialty dental services that are well-known for providing superior patient care and service.
Dr. Saltzman maintains memberships in numerous dental organizations including:
American Dental Association
The American Association of Endodontists
Massachusetts Dental Society
The Valley District Dental Society
Hampshire County Dental Society
Originally from New York, Dr. Saltzman grew up in the Catskills and now resides in Longmeadow, MA with his wife, Janine, and their two children, Julia and Samantha. When not at the practice, Dr. Saltzman enjoys the great outdoors including his favorite activities, snow skiing and golf.
---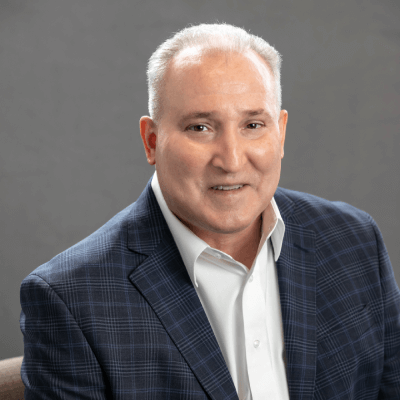 Phil Rydzewski - CFO
Our CFO Phil Rydzewski comes to Affinity with a wealth of knowledge and experience as a Healthcare CFO. His experience includes, several multi-site health care practice management firms including primary care, urgent care, pain management and radiology. Further, he has experience in both private equity sponsored organizations and publicly traded companies. It is our hope that Phil finds a home with Affinity.
---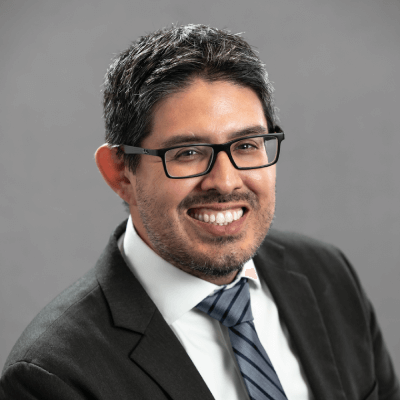 Ariel Wiener - COO
Ariel Y. Wiener came to Affinity as part of the 2020 acquisition of Concerned Dental Care. For the last 15 years he has established himself as an accomplished business executive with a proven track record of success. An innovative business leader, Ariel has worked with many leading companies such as Western Dental, Smile Brands, and Concerned Dental, and has piloted all of them to their optimal potential in an ever-changing and competitive business environment.
Ariel began his professional career with Dr. Zak Sea Breeze Dental Care in 2006, a privately owned large group practice as the Director of Marketing and Administration. Here, he played an integral role in the company's new marketing programs, which were key in the company's growth.
In 2008, Ariel was hired as the Director of Practice Development at Western Dental Services. In this position, he managed business and administrative field operations for an operation which encompassed $450 million in annual revenue, and his work resulted in consistent cost savings, as well as increased productivity. In 2012, Ariel was hired as Vice President of Operations for Dental Management Services, a privately owned Dental Support Organization overseeing all field, corporate and financial operations. In 2015, Ariel joined Smile Brands Inc., one of the largest Dental Support Organizations in the country and served as Vice President – Business Intelligence. He oversaw all aspects of business intelligence operations.
During his tenure he also served as Acting Regional Vice President for the Central Region, which encompassed more than 100 multi-specialty offices in Texas.In 2018, Ariel moved to New York to lead Concerned Dental Care, the Largest privately owned Dental Support Organization in New York, as their Chief Operating Officer. There he successfully led the company until its acquisition in early 2020.
In each of his positions, Ariel lived by his "why" statement: "To Inspire others to strive for excellence so that they may reach their greatest potential." With these words as his compass, he has succeeded in helping take all companies to their maximum potential, enacting new, innovative operational programs, ensuring the highest levels of client satisfaction and retention while inspiring great company culture.
Ariel is married with 4 children and believes in creating a great work life harmony.
---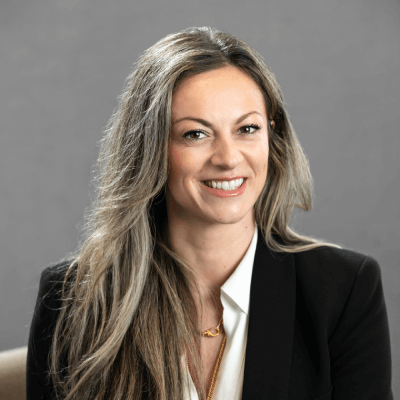 Dr. Mariz Tanious - Chief Dental Officer
Dr. Tanious joined Affinity in 2021 to develop a Quality Improvement Program to aid Affinity's doctors and staff in delivering optimal dental care to Affinity's patients. Prior to joining Affinity, Dr. Tanious was the Dental Director at West Coast Dental Services, where she established a Quality Improvement Program.
She also consulted for Western Dental Services in their Quality Management Department where she held key roles for their Grievance and Peer Review Communities. She earned her Doctor of Dental Surgery degree from the New York University College of Dentistry, completed a general practice residency through Columbia University and earned a bachelor's degree in Neurology from the University of California, Davis.
---
Executive Leadership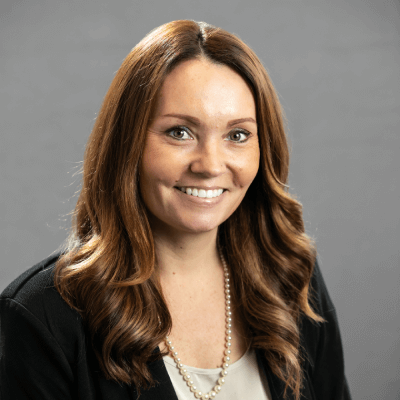 Devon Elliott - Marketing Director
With nearly 20 years of experience in the field, Devon Elliott brings a wealth of experience to the table. Devon joined Affinity Dental Management in 2018 as its Marketing Manager. Through this position, she leads marketing strategy and support for all of the Affinity Dental practices in the Northeast.
She studied Liberal Arts at Clark University graduating with a Bachelor of Arts. Devon's leadership skills were honed during these years through the roles she played on both the Field Hockey field and Basketball court. She began a career in creative marketing and advertising upon graduating.
Devon possesses a strong work ethic and has the ability to assess and design functional and strategic marketing campaigns. It is these tools that contribute to her continued success. Her creative mind and deep understanding of marketing establishes the foundation for the collaborative relationships needed to work effectively with her colleagues and member practices alike.
Devon takes great pride in her family and enjoys spending time together with them. She loves being a mother to her two teenage sons as well as a partner to her fiancé Ben. Outside of marketing, Devon can be found at multiple sporting events throughout the year, at home gardening, or relaxing near the ocean.
---
Christine Hester - Asst. Controller & Corp. Cash Manager
Christine Hester joined Affinity Dental Management as Full Charge Bookkeeper in October, 2017. A graduate of Robert Morris University in Pittsburgh, her career spans over 30 years with multiple different types of companies from law firms to risk management to publisher content management. It is through this experience that she has refined her skills in the financial department. She enjoys being an integral part of a growing business and has found a home at Affinity Dental Management.
Promoted to Assistant Controller and Corporate Cash Manager, she works closely with the CFO in the financial administration of the company. She supports each of the dental offices with all financial processes and works hand in hand with the other departments in the corporate office.
After growing up in Pittsburgh, she spent 20 years in Texas and then moved to Connecticut to be near family. As a proud single mom, she enjoys spending time with her teenage son and adult daughter. Her son keeps her very busy with his various sports and her daughter is pursuing her dream as a model.
---
Letticia Pierrez - Talent Acquisition Manager
Letticia Pierrez brings a dynamic approach to Affinity Dental Management as our Talent Acquisition Manager, overseeing an extensive recruitment network that spans 2 corporate offices and over 40 dental practices across the Northeast. With a Bachelor's degree in Economics from Rutgers University, and 7 years of comprehensive Human Resources experience—3 of which are laser-focused on both in-house and agency recruitment—Letticia is an industry leader in her own right.
A recognized LinkedIn Top 25% Recruiter, Letticia is an expert in leveraging innovative talent acquisition platforms and a master in sourcing, making her unparalleled in attracting top talent for dental clinical & non-clinical to corporate positions.
But it's not just about the numbers or the technology; at her core, Letticia is deeply committed to the candidate experience. Her mission resonates in every aspect of her work: to create a lasting, positive impact on every candidate's journey and to build diverse, high-performing teams that elevate Affinity Dental Management to new heights.
Beyond recruitment, Letticia is a strategic thought partner to business and HR leaders, advising on talent acquisition strategies, execution plans, and best practices. She also holds an impressive portfolio of over 40 recruiting certifications, and as a side note, she empowers global job seekers through her role as a dedicated Resume Reviewer at Resume Genius and as a creator of invaluable LinkedIn job search guides.
Letticia leads us in setting new standards in dental recruitment and talent management.