Dr. Craig Saltzman - CEO
Dr. Craig Saltzman earned his Doctor of Dental Medicine from Boston University in 1997 and continued his studies to develop a specialty in endodontics receiving his certificate in endodontics and his Masters in Oral Science from the University of Buffalo in 1999. In July of 1999, he joined Western Mass Endodontics. A consummate professional, he is committed to excellence and works to remain on the cutting edge of dental medicine by participating in ongoing continuing education courses.
Skilled in endodontic retreatment, as well as diagnosing and establishing a treatment plan to address the underlying cause of oral pain, Dr. Saltzman greatest specialties are the performance of surgical and nonsurgical root canal therapy. Deeply committed to the mission of Affinity Dental Management to create growth and learning opportunities throughout the participating dental practices in order to achieve excellence in the delivery of dental services; to enhance the professional and personal lives of our dentists and dental professionals; and to strive to be on the cutting edge of dental medicine by maximizing access to and use of organizational intellectual and physical resources, Dr. Saltzman is passionate about building a network of practices offering general and specialty dental services that are well-known for providing superior patient care and service.
Dr. Saltzman maintains memberships in numerous dental organizations including:
American Dental Association
The American Association of Endodontists
Massachusetts Dental Society
The Valley District Dental Society
Hampshire County Dental Society
Originally from New York, Dr. Saltzman grew up in the Catskills and now resides in Longmeadow, MA with his wife, Janine, and their two children, Julia and Samantha. When not at the practice, Dr. Saltzman enjoys the great outdoors including his favorite activities, snow skiing and golf.
---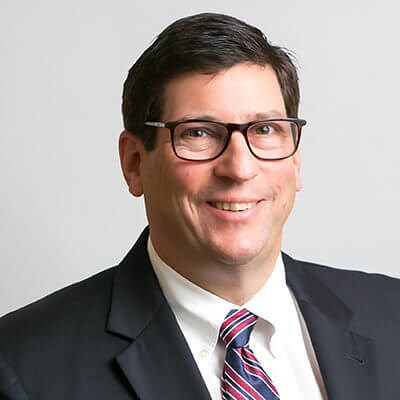 Eric D. Bettinger - CFO
A graduate from Cornell University receiving his B.S. in Finance and Business Administration and Union College School of Management with a Master of Business in Health Systems Administration, Eric came to Affinity Dental Management as the Chief Financial Officer in November 2017 as an accomplished executive with more than 30 years of dynamic and progressive accomplishments. He began his career working in the banking industry where he progressed up the leadership ladder.
Through this work, he honed his skills in strategic planning, financial analysis and financial investigation. During the intervening years after leaving the bank, Eric transitioned into the health care industry where he began accepting responsibility for increasingly complex elements of financial management and organizational growth in both Management Service Organizations and Integrated Delivery Networks. Through the diverse positions that he held over more than 20 years including Chief Executive Office and Chief Financial Officer, Eric perfected his leadership strengths in Organizational Leadership and Team Development, Financial Management and Regulatory Compliance, Performance Improvement and Cost Management, Strategic/Business/Sales Planning and Budgeting, New Product and Business Development, and Key Vendor Relationships and Strategic Alliances.
As Chief Financial Officer of Affinity Dental Management, Eric has responsibility for the administrative and financial professionals who work closely supporting the participating dental practices as well as overall financial oversight and direction of Affinity Dental Management.
Eric and his wife, Joyce, reside in the Capital Region of New York enjoying time with their four adult children, spouses and grandchildren and friends. A native of upstate New York, he enjoys skiing and golfing in his off hours.
---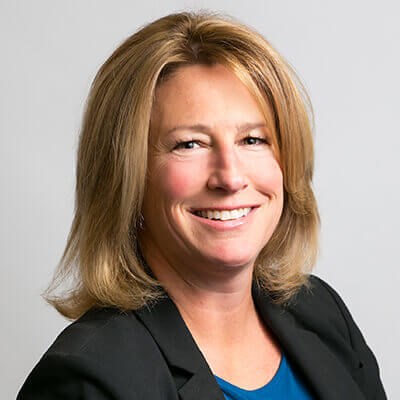 Meredith McGonagle - VP Operations
Meredith McGonagle joined Affinity Dental Management as Vice President of Operations in August 2017. She brought with her a rich background in both dentistry and business management. Meredith studied marketing and management at the Mount Vernon Campus of George Washington University, graduating with a Bachelor of Arts in Business Administration.
Coming from a family of dentists, Meredith returned home after graduation and returned to school to earn her A.S. in Dental Hygiene from the University of New Haven. Meredith worked for several years in dental hygiene before she accepted a position as an office manager that blended her dual education in dentistry and business. After relocating to Boston, she continued her work in the field and was recruited to be the lead a very large multi-specialty office. Her interest in the dental field then led her to Operations with a growing dental management company.
Meredith is married with 2 teenage daughters and supports the many locations of Affinity Dental in Vermont, Connecticut and Massachusetts. Meredith's intimate first-hand knowledge of the work of dentistry and her well-honed management skills makes her an invaluable member of Affinity Dental Management and an important resource for the member dentists.
---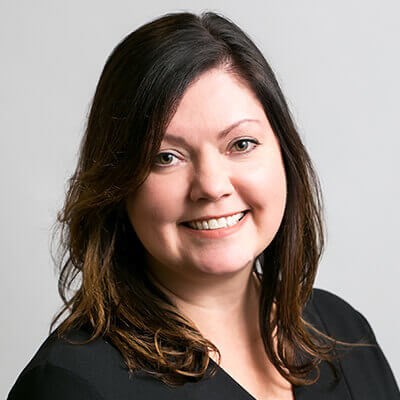 Amy Cadieux - Integration Manager
Trained on the job as a dental assistant through chair-side instruction, Amy Cadieux began working for Dr. Craig Saltzman in 2001 at Western Mass Endodontic and has remained with him through each growth stage of the practice.
In 2011, Dr. Saltzman expanded his work into mobile 3D imaging to support other dental offices using NorthStar Mobile Imaging. Amy transitioned to work exclusively for NorthStar Mobile Imaging taking 3D images and managing all aspects of the mobile company. In 2016, she stepped out of the van continuing to manage the mobile practice and also became responsible for hiring the staff.
At the end of 2016 with the formation of Affinity Dental Management, Amy began working as Senior Administrative Assistant to help new member practices integrate them into the larger organization. As a member of the Operation Integration department, Amy now works closely with Meredith McGonagle to ensure that new practices are effectively supported as they become a part of Affinity Dental Management.
Amy is the proud mother of three adult children. She enjoys spending her free time cooking, hiking and traveling. When home, she can be found entertaining family & friends with her fiancé and dog on the lake.
---
Devon Elliott - Marketing Director
With nearly 20 years of experience in the field, Devon Elliott brings a wealth of experience to the table. Devon joined Affinity Dental Management in 2018 as its Marketing Manager. Through this position, she leads marketing strategy and support for all of the Affinity Dental practices in the Northeast.
She studied Liberal Arts at Clark University graduating with a Bachelor of Arts. Devon's leadership skills were honed during these years through the roles she played on both the Field Hockey field and Basketball court. She began a career in creative marketing and advertising upon graduating.
Devon possesses a strong work ethic and has the ability to assess and design functional and strategic marketing campaigns. It is these tools that contribute to her continued success. Her creative mind and deep understanding of marketing establishes the foundation for the collaborative relationships needed to work effectively with her colleagues and member practices alike.
Devon takes great pride in her family and enjoys spending time together with them. She loves being a mother to her two teenage sons as well as a partner to her fiancé Ben. Outside of marketing, Devon can be found at multiple sporting events throughout the year, at home gardening, or relaxing near the ocean.
---
Christine Hester - Asst. Controller & Corp. Cash Manager
Christine Hester joined Affinity Dental Management as Full Charge Bookkeeper in October, 2017. A graduate of Robert Morris University in Pittsburgh, her career spans over 30 years with multiple different types of companies from law firms to risk management to publisher content management. It is through this experience that she has refined her skills in the financial department. She enjoys being an integral part of a growing business and has found a home at Affinity Dental Management.
Promoted to Assistant Controller and Corporate Cash Manager, she works closely with the CFO in the financial administration of the company. She supports each of the dental offices with all financial processes and works hand in hand with the other departments in the corporate office.
After growing up in Pittsburgh, she spent 20 years in Texas and then moved to Connecticut to be near family. As a proud single mom, she enjoys spending time with her teenage son and adult daughter. Her son keeps her very busy with his various sports and her daughter is pursuing her dream as a model.
---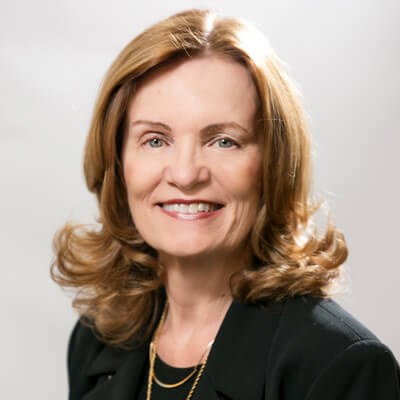 Peg Klenowski - HR Manager
Peg has had over forty years of experience in the dental field. She began her career after completing the Dental Assisting program at Northeastern-Tufts. She worked for dental practices in the Boston area before moving to Western Massachusetts.
Peg was formerly the Office Manager for Western Mass Endodontics since 1982, where she helped to grow the practice to its many locations it has today.
She has been with Affinity Dental Management since its formation in 2017. She moved to the Corporate office to work with the operation team, managing HR and assisting with payroll.
In her spare time she enjoys golf and Piyo, and traveling to the West coast to spend time with her daughter.
---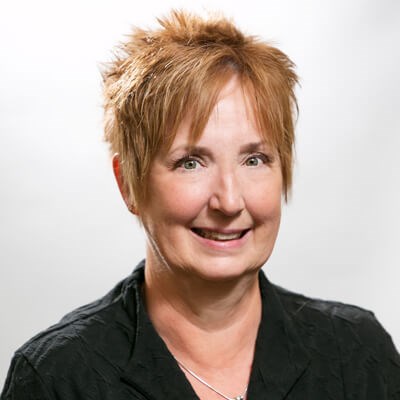 Cindy Pazos - Payroll Coordinator
With over 35 years of experience in the dental field Cindy brings a wealth of knowledge in supporting Affinity Dental Management.
Cindy began her career in the Dental field as a Front Desk Associate. She quickly showed interest and moved into the role of Dental Assistant where she polished her skills. She worked for the dental office of Dr. David Hirsh as a Dental Assistant for over 30 years.
Cindy then transitioned into the role of Office Manager in 2016. When Affinity Dental Management acquired Dr. David Hirsh's practice they recognized her well rounded dental experience. Affinity moved Cindy over to their corporate office in administration as Payroll Coordinator
Cindy now works closely with the operation team to ensure that current and new practices are effectively supported as they become a part of Affinity Dental Management.
Cindy and husband Mike reside in Western, Ma. enjoying time with their two adult children, spouses, grandkids and friends, along with spending time at their place in Myrtle Beach.
---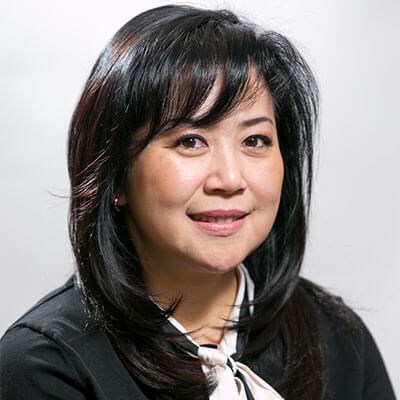 Jackie Bui - Revenue Cycle Manager
Jackie has over 15 years of robust experience in revenue cycle management for medical and dental healthcare systems. She has acquired extensive expertise in credentialing and revenue cycle programs and has served the business needs of a wide range of healthcare and DSO organizations.
Since bringing her dynamic talents to Affinity Dental Management, Jackie has helped streamline business processes in daily operations. She works closely with the practice manager to obtain the necessary documentation pertaining to the onboarding and credentialing process for providers. Jackie also maintains timelines on enrollment and credentialing schedules and serves as a liaison between the practice and insurance carriers.
Utilizing her specialized knowledge and refined leadership skills, Jackie has developed proven strategies in the management of reporting, budgeting, and other accounts receivable solutions. As a subject matter expert, she also trains, coaches, and mentors staff in revenue cycle management best practices. Jackie's optimistic outlook, patient-focused ethics, and strong problem-solving skills make her a highly valued and respected member of the team.
When she is not enhancing the flow of operations at Affinity Dental Management, Jackie enjoys spending time with her family, helping others in need, traveling, and cooking.
---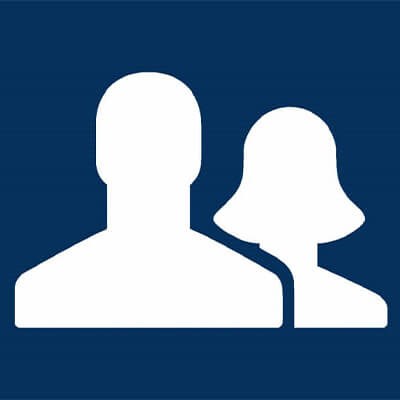 Theresa Turner - Accounts Payable Specialist
Theresa Turner joined Affinity Dental Management as Accounts Payable Specialist in December 2019.
She was at her last employment for 16-1/2 years and brings with her a multitude of experience.
She enjoys hiking, the beach and spending time with family and friends.